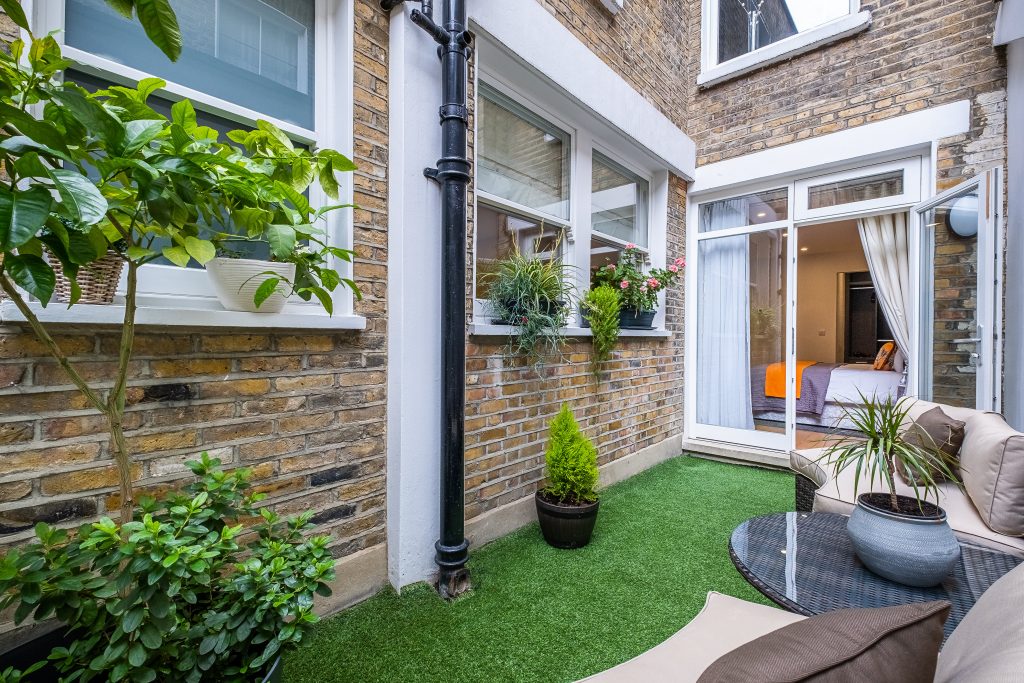 We had to get some emergency accommodation as the place we booked through another group was filthy. When we arrived early, London Accommodation Kensington had our room ready and the manager was absolutely fantastic as well as all the staff we met. As we cater for ourselves, we found the kitchen perfect and easy to use. The bed was very comfortable and the shower was excellent. I would recommend this place to everyone. The location is near the tube, supermarket and restaurants. Thanks LAK for a great experience
I booked relatively quickly. I was very satisfied with the price. The living room and kitchen was spacious and comfortable. The underground station takes about 2 minutes by foot. There was a Waitrose in the underground station and it was so convenient. Sainburys is also a 5 minute walk away. V&A Museum and Harrods are within 1-2 stops. The staff are very kind. I would definitely book with LAK Serviced Apartments again.
We loved everything about this apartment. The location was great with fabulous restaurants close by. The underground station is within walking distance. Ashburn Gardens is a beautiful part of London and if you like walking, you will very seldom use the underground. There were 3 grocery stores and one stays open for 24 hours. The apartment was gorgeous and has everything you need. It was so clean and the towels and sheets were replaced after 2 days. We would definitely book LAK Serviced Apartments again when we go to London.
Angela's place couldn't have been more convenient with a supermarket just downstairs and tube station, restaurant and coffee shops within 5 mins walk. The apartment is spacious with 2 large rooms. Everything else is well provided for and even have house cleaning once per week. Angela's team is very responsive in terms of communication and are extremely helpful and courteous. I would recommend it to anyone who is looking for a convenient place to stay for a few days in London.
Angela's place is exactly as described. It is well laid out and perfect for your stay in London, very close to both stations and supermarkets. She is quick to respond to any queries. We will definitely stay here again in the near future.
I booked this apartment at the very last minute for a work colleague who was on a course. Her hotel was very bad and we needed to get something for her for the next 3 nights. Angela came to the rescue with this amazing apartment. My colleague was crying happy tears when she walked into this place. She said it was lovely, clean and welcoming. I wouldn't hesitate in booking it again for myself or colleagues.
Great location. Near the underground and the supermarket. Very quiet, spacious and clean. Instead of using a key to open the main door and apartment door, you use a key pad. An excellent idea. Everything was excellent. We will definitely be back when we return to London.
Fabulous. Clean and tidy apartments with everything you need. Exactly as shown in the pictures. Fabulous, an easy walk to Buckingham Palace and Hyde Park. I would stay here again and recommend to others.
Featured Properties 
–

These luxury serviced apartments in South Kensington are in a location considered one of London's most desirable areas. This superb two bedroom property is decorated to a high standard, boasting high ceilings and wooden floors throughout. Ashburn Gardens is a period feature property in a …
Have a question? Simply fill in your details below and we will do our best to get back to you promptly.