Shop till you drop, then come back and relax in your apartment. London is a hub for some of the best places to shop
Knightsbridge is the closest shopping district to LAK Apartments, only a few minutes on the tube from our front door! This high end shopping district is one of London's busiest and most popular places to shop. Old world architecture mixed with modern stores creates an amazing blend of culture and shopping. Home to two of London's most famous department stores, chic eateries and more than its fair share of high-end luxury labels, glamours Knightsbridge is a luxury shopper's paradise. 
Knightsbridge occupies an enviable part of London, and counts beautiful Hyde Park, exclusive Belgravia and swanky Kensington amongst its neighbours. The area's affluent reputation attracts a fashionable crowd. Residents range from members of London's most distinguished families to pop stars, oil barons and media moguls. Many visitors, too, belong to the global jet set. At the center of it all is Brompton Road – Knightsbridge's main thoroughfare and home of the ultra luxury department store Harrods. While most tourists never get off the beaten track, locals and savvy shoppers know that there's more to Knightsbridge than Brompton Road. Head to Beauchamp Place for a fabulous assortment of luxury boutiques, including British evening wear label Suzanne Neville and bespoke tailor Edward Sexton. Also worth a visit are the lavish shops on Walton Street and independent boutiques at Brompton Cross.
Don't miss our favorite shops!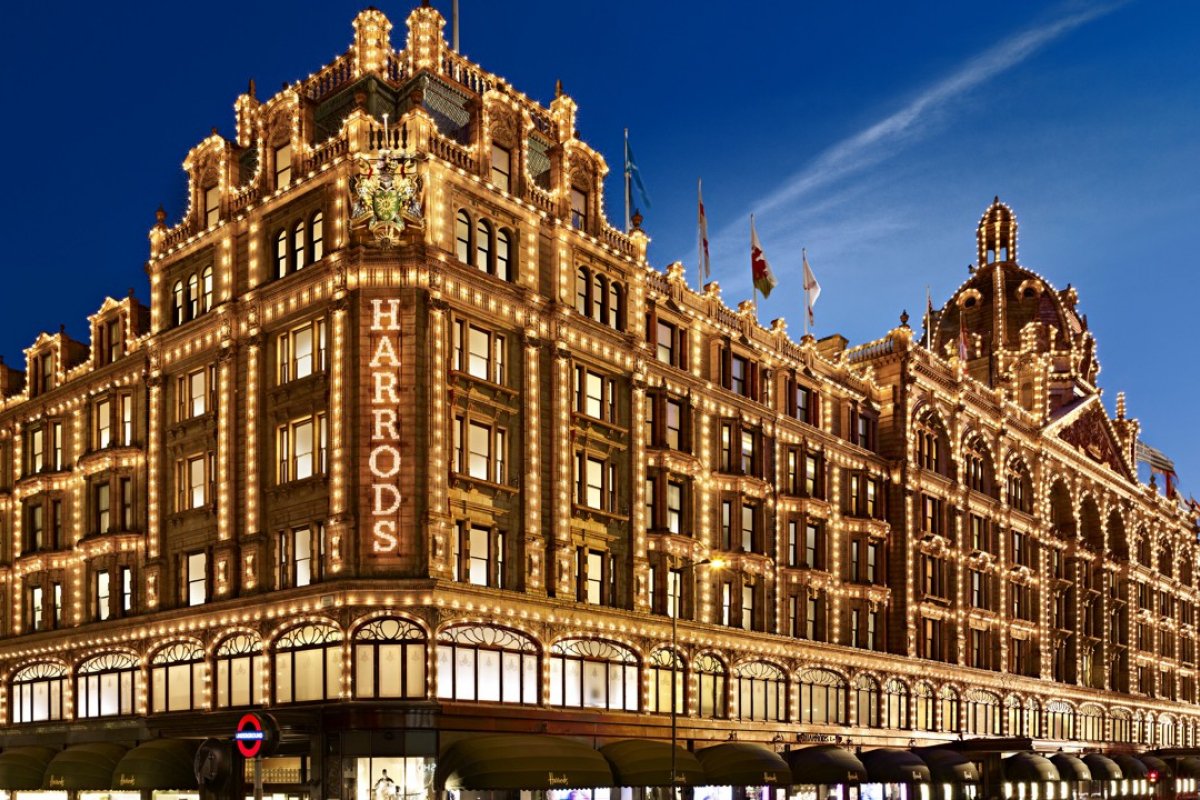 This iconic luxury department store in the heart of Knightsbridge simply must be seen in person to be appreciated. Occupying nearly one million square feet of retail space across 330 departments, Harrods is a one-stop shopping destination for luxury goods ranging from designer fashion and accessories to vintage Champagnes. To describe the department store's interiors as opulent would be an understatement. During your visit, be sure not to miss its magnificent Egyptian Room and sumptuous Food Hall.
No shopping overview of Knightsbridge would be complete without mentioning Harvey Nichols. Another historic London department store, the focus of Harvey Nichols is squarely on fashion. It offers a mix of high-end and designer brands, but is not quite as extravagant as nearby Harrods. The food hall and restaurant on the upper level is an excellent spot for a shopping break and chance to peruse an excellent selection of gourmet foods.